A New Book Released by United Press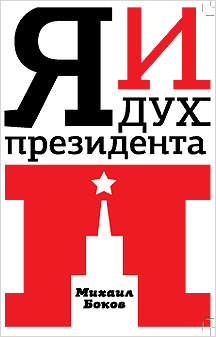 The new book "Me and the Spirit of President P." by Mikhail Bokov has been released by Alpina Business Books/United Press department.
What should you do if you want to enter the world of celebrities, glory and glamour? If you are a poet, but nobody you know is interested in poetry? If you want everyone to worship you? Establish a sect. That's the way the hero of Mikhail Bokov's novel "Me and the Spirit of President P." goes.
The highest god in his sect is well-known by everyone, President P. Ministers, top models and celebrities are among the followers. Seemingly, what is left to wish? For the god to leave you alone finally!
Readers of Mikhail Bokov's novel should remember that in the dizzy turnings of the plot all the characters (President P., Minister Foygu, singer Utupnik) are imagined, and United Press editorial doesn't have responsibility for those who forget about it.