National Geographic Coсktail Party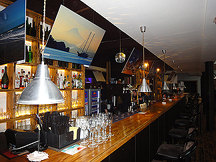 On June 24, National Geographic Russia and National Geographic Traveler magazines together with Private Parties Ru held a photo exhibition opening and a cocktail party for the Moscow business community. Throughout the evening guests could see different parts of the world in the pictures taken by Alexander Zheleznyak, National Geographic Traveler editor-in-chief.
Alexei Teplitsky, founder of Private Parties Ru says: "I'd like to thank National Geographic represented by Alexander Zheleznyak, Roman Bogolepov and Svetlana Antonova for contribution in organizing such an interesting event. We plan to organize joint photo exhibitions on a regular basis."
Finally, all the guests received nice surprises from National Geographic Traveler and National Geographic Russia.