The Moscow Times Conference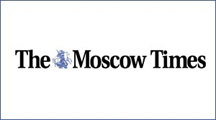 The Moscow Times conference "Current issues in land use and forest use" held on May 19 brought together land law experts and land and forest owners. Speakers and participants discussed recent changes in legislation, land and forest ownership rights and the subtleties of judicial arbitration. Tarlo & Partners senior partner Natalia Tarlo served as moderator of the forum.
The program included two sessions. In the first, experts from government and private law firms shared their opinions regarding changes to the Land Code. Alexander Krasikov of the Moscow region Environment and Natural Resources Agency told participants about the practice of regulating land and forest use issues.
A great deal of interest greeted the presentation by Alexander Okunev, head of real estate law for the real estate department of the Economic Development Ministry. According to Okunev, interpretations of land use law are often inaccurate and contradictory. He said that making changes to those laws is a difficult process and must take into account the interests of citizens, business and the historical and cultural integrity of real estate properties in Russia.
Tarlo & Partners lawyers touched on the legal aspects of land use: Larisa Semiletova explained how building owners could privatize the land beneath their property, and Vera Voloshina spoke on the cadastral value of land.
After the break, the speakers discussed practical considerations in legal settlements regarding disputes over land and forest use. This session included presentations by Nikita Chaplin and Sergei Romanovsky of the Moscow Regional Duma and Yevgeny Zakharchenko of the Moscow region Cadastral Chamber.