3D Exhibition from National Geographic Russia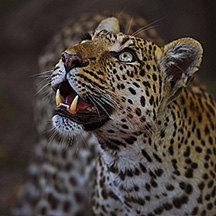 The 3D photo exhibition "The Wildlife of Botswana" featuring works by renowned photographer and regular magazine contributor Sergei Gorshkov ran from December 1 through 15 at the Vinzavod (Wine Factory) gallery. More than 10,000 people visited the exposition.
The unique technology employed enabled visitors arriving on those winter days to feel as if they had entered the blistering hot world of the African savannah. They had only to don the special 3D glasses given to each guest to see the diversity of the Botswana fauna in a realistic, three-dimensional format.
Those who were unable to attend the exhibition can learn about the wildlife of Botswana and view Sergei Gorshkov's photographs in the December 3D issue of National Geographic Russia.