New Year's with The Moscow Times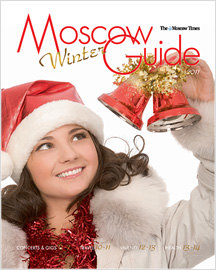 The Moscow Times newspaper presents Moscow Winter Guide – a glossy seasonal supplement devoted to the Christmas and New Year's holidays.
The supplement provides information about the most important cultural and social events in Moscow, traditional winter activities and sports, tips on gifts for the Christmas and New Year's holiday as well as a review of Moscow restaurants.
The Moscow Times wishes its readers a very Merry Christmas and a Happy New Year!