New Year's Mood with the St. Petersburg Times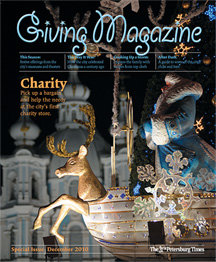 The St. Petersburg newspaper presents Giving Magazine, a glossy seasonal supplement devoted to the Christmas and New Year's holidays.
The supplement contains information on the most important entertainment and cultural events in St. Petersburg and also tells the story of the tradition of Christmas and New Year's celebrations in Russia. Readers will also find New Year's recipes, a guide to the best restaurants and nightclubs in Petersburg and much more.
The St. Petersburg Times wishes its readers much happiness, a Merry Christmas and a very Happy New Year!