Vedomosti Named Best Corporate Philanthropists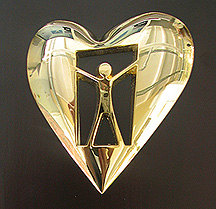 On November 18, Vedomosti newspaper presented awards for "Leaders of Corporate Charity" for 2009 based on the results of its annual survey.
The winners were: First Prize – Uralsib Bank; Second Prize – Joint-Stock Financial Corporation Sistema; and Third Prize – Volkscement. The survey studied more than 50 Russian and international companies including Lukoil, Russian Standard, Severstal, Uralsib, Sistema, Rusal, Mercedes-Benz Russia, Raiffeisenbank, Intel, British American Tobacco Russia, Citibank, Unimilk and others.
Auditing and professional services firm PwC with support from the Donors Forum developed the research methodology specifically for Vedomosti newspaper. The results of the survey will be published in a special "Charity" analytical insert to be included with the November 22 issue of Vedomosti newspaper.
Contest rankings can be found on the Internet at www.vedomosti.ru/rankings2009.