Yes! Averages Almost 700,000 Readers per Issue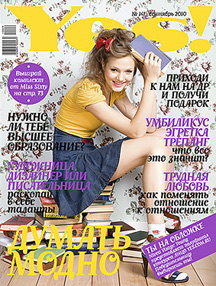 According to TNS Russia, Yes! magazine averaged almost 700,000 readers (696,000* people) per issue, allowing it to further strengthen its leading position in the youth segment. These indicators are the best the magazine has experienced in the last several years. And there's more to come!
Yes! – the youth magazine with the widest audience in Russia!
* NRS-Russia, March-July, 2010