Collezioni School of Style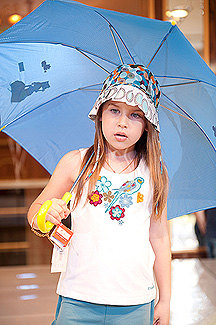 The final event of the season for the School of Style organized by Collezioni magazine and the Yakimanka shopping gallery was held on the last Sunday of May.
The event's slogan was "Everybody to the beach!" and the event included a demonstration of summer collections of children's clothing. The magazine's stylists, headed by Editor-in-Chief Irina Chernyak, selected Yakimanka's best collections for the showing.
An extensive program of entertainment was organized for children with live performances, a show and a buffet.