National Geographic Traveler – Largest Audience of any Travel Publication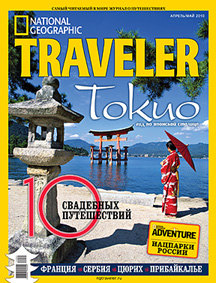 A leader has appeared in the category of travel magazines – National Geographic Traveler magazine published by Independent Media Sanoma Magazines.
According to TNS Russia, from December 2009 to April 2010, the Average-Issue Readership for National Geographic Traveler magazine was 171,200 people in Moscow alone – more than three times the readership for the next highest placed travel magazine, Voyazh (Voyage), and more than six times the third-place magazine, Afisha Mir (World Events).
National Geographic Traveler achieved those high numbers in record time. The magazine was first released by the Independent Media Sanoma Magazines publishing house in 2007 and quickly took a strong leadership position, well ahead of other players in this market segment.