National Geographic Russia Announces Results of "Carbon Diet" Project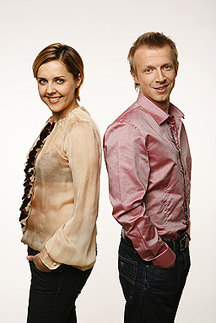 An end has come to the competition between two Russian stars who care about the fate of the planet. As part of the National Geographic Russia magazine campaign held with support from the World Wildlife Fund, Anton Komolov and Olga Shelest competed for four weeks in caring for the Earth's atmosphere, each trying to limit their carbon dioxide-emitting activities as much as possible.
The contest was so close that it was impossible to predict a winner. Olga, a vegetarian, held the lead for a long time, but lost her edge when she had to fly on an airplane for a business trip. Congratulations to Anton for his victory!
Read about the progress of the contest and the stars' stories about how they changed their habits and lifestyles on the website www.national-geographic.ru.