National Geographic Russia at Moscow State University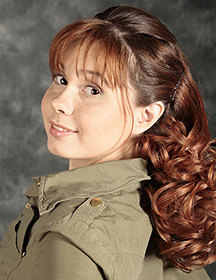 The MSU Journalism department held a series of seminars on February 18 and 19 dedicated to ecological journalism. The series was organized as part of the IREX international media educational program, with the support of National Geographic Russia magazine.
Joel Bourne, specialist from the U.S. edition of National Geographic, gave a lecture titled "Ecological Journalism in National Geographic Magazine: Showing the Wealth of Interdependence." National Geographic Russian edition editor Maria Kozhevnikova was also on hand. She explained how ecological issues are covered in the Russian version of the magazine. At the seminar's close, the speakers answered numerous questions from their listeners.
The Journalism department foyer was the site for the opening of a photo exhibition by Mikhail Vershinin, regular contributor to National Geographic Russia, titled "The Amazing World of Yergaki Park" depicting the mountain formations in the Western Sayan . The exhibition was timed to coincide with the release of the February issue of the magazine that features coverage of the park.