Fotoimedia at World Fashion Week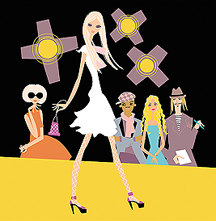 Fashion Stock – the new partner to Fotoimedia photo agency – has been added to the fotoimedia.ru web site. Now, unique photos of World Fashion Week shows held in New York, Milan, Paris, Moscow and other cities will be available to the site's users on the day following each of the shows.
Fotoimedia offers high quality photographs of high profile locations and a wide array of shows at microstock prices (300 rubles for any print format).
More information is available at the fotoimedia.ru web site and from Client Services Manager Yekaterina Yeremenko.