Collezioni at Millionaire Fair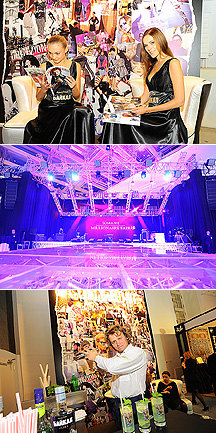 Collezioni magazine took part in the Sobranie Millionaire Fair held at the Manezh Central Exhibition Hall from October 23 to 25. This year, 25,000 people attended the event.
Russian fans of luxurious living and distinguished foreign guests from various countries had the opportunity to acquire the very best luxury-class products available on the world market today. The Millionaire Fair – that long ago won fame as a phenomenal event – was dubbed by many media outlets as being "unsinkable regardless of the condition of the financial markets."
The Collezioni magazine stand was one of the liveliest at the event. The magazine's guests and visitors received complimentary Collezioni trademark alcoholic cocktails, prepared by the Zavody Gross group. The cocktail recipe was developed specially for this event. The stand was graced by an original art collage installation by magazine art director Alexei Mayorov.
During the exhibition, the magazine's stand presented a new joint project by Collezioni and the Turparad company – an intellectual tour of "Fashionable Rome."