"Face yes.com.ru" in Kazan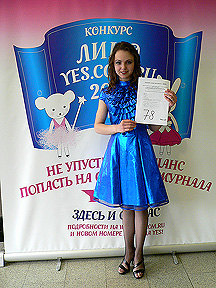 The elimination round of the project "Face yes.com.ru" – a beauty contest for young women – was held in Kazan.
Photo sessions with the young participants were held in the two largest venues in the capital of Tatarstan – the fashionable Arena nightclub and the Unix sports complex. More than 500 young women took part in the competition, many of whom had traveled in from other cities. Participants filmed a special video introducing themselves – a move that will significantly increase their chances of winning the grand prize and seeing their faces on the cover of Yes! magazine. Photographs and video portfolios of the 12 contenders will appear on the web site yes.com.ru, where the latest round of voting will take place for the semi-finals.
The most active members of the fairer sex received complimentary gifts from Yes! magazine and young designer Kira Plastinina.
Promotional spots advertising the elimination round aired at all venues where the Russian Student Spring festival was celebrated, and the project was included in the non-competitive part of the festival program.