The Moscow Times at Exhibition of German Artworks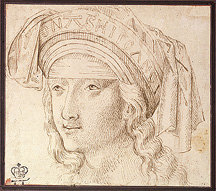 The Moscow Times newspaper continues to support major cultural events in Moscow. This time the publication served as official partner to a unique project – an exhibition of German artworks titled "From Duerer to Klee. German, Austrian and Swiss paintings from the 15th – 20th Centuries from the Collection of the Pushkin Museum of Fine Arts." The exhibition runs from March 3 to May 24, 2009 in the museum's main building at 12 Volkhonka Street.
The exhibition includes more than 250 paintings and watercolors by German, Austrian and Swiss artists. The White Hall in the center of the exhibition space holds the masterpieces of the great painters of the 15th – 18th centuries. The exhibition provides visitors not only with magnificent aesthetic enjoyment, but gives a clear presentation of the development of German art over a period of six centuries.
As part of the exhibition, The Moscow Times is conducting a distribution and subscription campaign for both The Moscow Times and International Herald Tribune.