Beauty Contest on Ameno.ru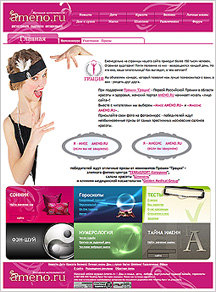 A photo beauty contest was launched on the Ameno.ru Website in the lead up to Women's Day on March 8. Readers are invited to send in their photos, and then vote for the most beautiful contestant. There are two categories: Miss Ameno and Mrs. Ameno, the first for single women, the second for married women.
The contestant receiving the most votes from readers will be awarded a six-month pass to a premium-class fitness center. The second- and third-place winners will receive gift certificates for the services of a beauty parlor and a medical cosmetology clinic.
The winners will be announced in four weeks.
An average of 17,000 people visit the Ameno.ru women's Website daily.