The Moscow Times at Annual Christmas Fair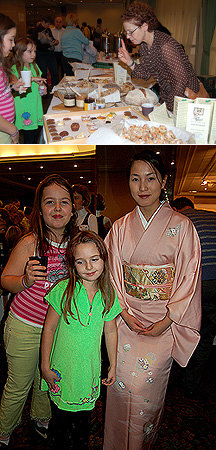 In December 2008, on the eve of the Christmas and New Year's holidays, the International Women's Club of Moscow organized their annual Christmas Fair at the Radisson SAS Slavyanskaya Hotel. Keeping with tradition, The Moscow Times acted as partner to the event.
For more than 10 years, the one-day fair has gathered amazing and truly unique items donated by embassies of different countries: masterpieces of international culinary art, souvenirs and clothing, jewelry and much more. With major international corporations and embassies of more than 70 countries supporting the 2008 fair, the event had a rich multi-national character and provided a wealth of striking impressions. More than 4,000 people attended the fair.
The main goal of the annual pre-holiday event is to promote charity, with all of the money collected going to more than 50 Russian charities supported by the International Women's Club of Moscow.