National Geographic Russia Presents "Roads" Photo Exhibition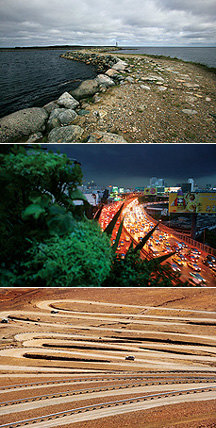 National Geographic magazine invites everyone who loves travel and the romance of large and small roads to visit the exhibition of photographer Andrei Kamenev's work that runs from November 1 to 30 at the Moskva automobile trade center at Kashirskoye Shosse, building 61, structure 3a. Admission is free.
The exhibition will include not only the photographs published in the magazine's November issue, but also a full series of other unique shots Kamenev took during his extensive travels. Over the course of 15 years, he used various forms of transportation to cover more than four million kilometers (2.4 million miles), the equivalent of about 100 trips around the globe. Every trip was an unbelievable adventure that viewers will be able to experience by attending the exhibition.
The magazine will conduct a promotional campaign every weekend in November for the duration of the exhibition: Visitors to the trade center will have a chance to get acquainted with the November issue of National Geographic Russia.