New Editor in Chief at NG Traveler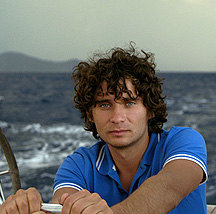 National Geographic Traveler has named Alexander Zheleznyak as its new editor in chief.
A graduate of Lomonosov Moscow State University, Zheleznyak began his career as a correspondent for the Vokrug Svyeta (Around the World) magazine, and regularly contributed to various cross-cultural and tourism publications.
In 2002, Zheleznyak became managing editor of Yakhtenny Mir (Yachting World) magazine. In 2005, he became deputy chief editor of the Ekspeditsia (Expedition) publication, and worked as chief editor of Yacht Russia since 2007.
In October 2008, Alexander Zheleznyak took over as editor in chief of the Russian edition of National Geographic Traveler.
As part of his professional duties, Zheleznyak became a yacht captain and a scuba diver. He also enjoys photography.