New Chef Editor In Men's Health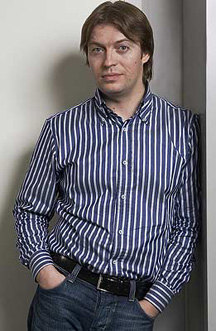 Kirill Vishnepolsky was appointed editor-in-chief of Men's Health on September 1.

Kirill Vishnepolsky graduated from Rostov State University with a degree in Journalism. He began working for Rostov weekly Gorod N in 1992, and in 1995 went over to the Kommersant publishing house as a correspondent. Later he became head of the online services department.

In 2003, Kirill came to publishing house Axel Springer Russia as deputy editor of Forbes magazine. Later he was appointed deputy editor in charge of rating Forbes Russia 100, a rating of the country's wealthiest people. He worked as editor-in-chief of Russian Newsweek before he joined Independent Media Sanoma Magazines team. In September 2008 Kirill was appointed editor-in-chief of Russian Men's Health.