SmartMoney Gives a Chance to Earn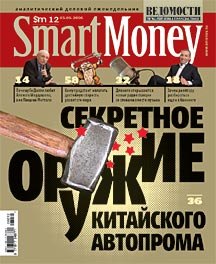 The editors and publishers of SmartMoney give readers a chance to earn some smart money, because $m is not only a magazine, but currency which quotes a little higher than the euro. SmartMoney will regulary pay $m 100 to those who guess the value of RTS index a month after every application date of the contest, and $m 1000 - to those who guess the quotes of 10 Russian blue chips.
The third contest, with weekly prize of $m 300 gives the SmartMoney team an opportunity to improve the magazine. The editorial is ready to pay readers who will be the best at looking for actual errors and misprints in every issue.
For more information about the contests, please visit
www.smoney.ru/contest