Yoga Journal: a Glance Inside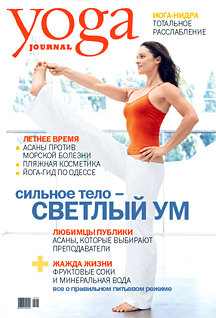 Yoga Journal's editorial asked six of Moscow's best yoga instructors to tell about their workdays and show their favourite asanas. The result of this experiment is available in the summer issue of the magazine.

In addition, the issue tells how to agree with your ego, relieve stress with yoga-nidra, an effective relaxation technique, and to instantly purge yourself of sins.