Yoga Journal: Men's Work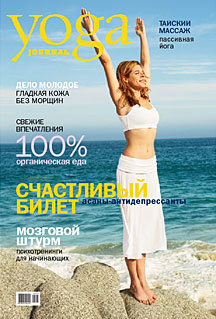 In India, yoga was practiced traditionally by men. Even though there are much more women than men in yoga studios today, yoga is not only the hobby of housewives.

The autumn issue of Yoga Journal introduces its readers to famous businessmen and creative persons, who tell what yoga means to them and how it influences their career and themselves. For instance, the Men's Work article is opened by the thoughts of Alexander Vasiliev, the leader of Splin musical group.

In addition, readers will find out:

How to always be happy.

How representatives of different faiths apply to yoga.

How asanas can help get rid of low blood pressure.