New Technologies and Effective Business Solutions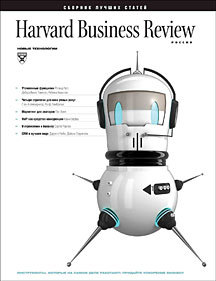 The latest issue of best articles from Harvard Business Review Russia shows the usage of new technologies in business.

The issue presents the most significant topics: implementation of "electronic intellect", information security, development of technologies as a competitive advantage.

The collection of articles will be distributed among students of corporate universities and MBA courses. All HBR subscribers will recieve the issue as a gift together with the December issue of the magazine.