A New Publication for the "News for Universities" Project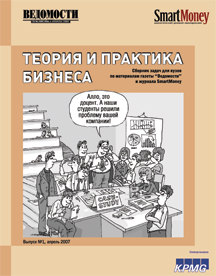 In April, a new publication was added to the "News for Universities" project - "The Theory and Practice of Business. A Compilation of Exercises for Higher Education Students Based on Materials From Vedomosti and Smart Money."

The publication is designed for use in lectures and seminars.

The project's scientific consultants were the leading lecturers in Russia's top universities.