Fotoimedia: New Project of Independent Media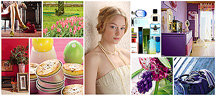 Independent Media Sanoma Magazines is in constant search of new directions for growth. Welcome another brand new project - the new Fotoimedia photo agency.

This project is unique in the Russian editorial business. It is the first time that a photo service of a publishing house is working as an independent business. It is also the first time that a publishing house is selling its partners' collections together with its own archives and acting as a valid photo agency.

Independent Media's corporate photobank (with the collection of Sanoma Magazines) became a picture source in spring 2007. Now all the materials are on sale for external users. The agency is targeted at Moscow and regional glossy magazines, creative and advertising agencies in Russia and the CIS.

The subjects are fashion, beauty and health, housekeeping, cooking, travel, and political, cultural and society news. All these are the most popular genres for glossy, news and internet editions and for advertising. The database updates daily.

Fotoimedia offers its users a simple and clean interface, an exact and quick search function in English and Russian, convenient classification and original copies online. The agency plans to cooperate with international partners that would like to distribute their collections in Russia.