Study Beauty with Style de Beaute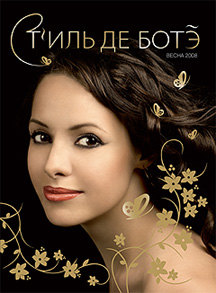 The custom publishing department of Independent Media Sanoma Magazines has completed a new spring catalogue titled Style de Beaute, a joint project of IMSM and the company OAO Edinaya Evropa S.B.

Style de Beaute is a catalogue magazine about make-up novelties from the Ile de Beaute chain. It tells the readers how to clear out the body for the new season, and provides overviews of spring make-up trends. Readers will be surprised at how easy and artistic it is to change their image, take care of stressed and weary hair and sensitive skin. The main thing is to be positive, forget about needless doubts and take action.