Alla Dovlatova: "Thanks for the great times!"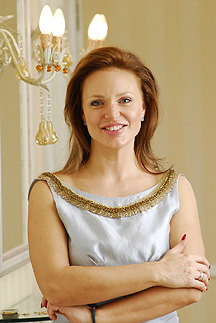 Dear Sanoma Independent Media Publishing House!
I am happy to congratulate you on turning 20 years young!
I'm glad that for 20 years you have been brightening the lives of both women and men in our country! I used to be just another thankful and regular reader of Cosmopolitan, impatiently awaiting each new issue. Later, it was a great bounty to appear on the pages of the very same Cosmopolitan and Cosmopolitan Beauty that I so admire and respect. 
I sincerely wish you prosperity as well as grateful and loyal readers. And to all of those who create our favorite magazines — happiness and health! Thank you for the great times!
Alla Dovlatova
Television Host