Bai Yuli: "May your path be full of good news!"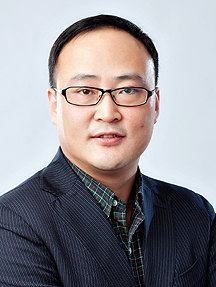 I am delighted to congratulate the Sanoma Independent Media publishing house on its wonderful anniversary. Twenty years is an outstanding stage in the life of the publishing house. With a long history, rich and varied experience and the respect of society under its belt, it can now look forward to new horizons, new achievements and new friends.
I am very pleased to congratulate the largest player in the Russian media market on behalf of Lenovo — rated in both Russia and the world as one of the leading major manufacturers of personal computers. As one leader to another, I hope you move confidently forward toward new successes! May the path that Sanoma Independent Media has laid over the past 20 years continue to benefit society and become the start of an even longer journey full of new vistas and achievements, challenges and solutions, acquaintances and partnerships … and most importantly, lots of good news!
Bai Yuli,
Lenovo Vice President of Operations in Russia and the CIS