Faina Zakharova: "Thank you for supporting our campaigns"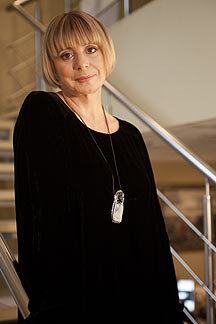 Good deeds bring happiness. When asked what makes them happy, most people cite helping others and giving before anything else. That is why I would like to tell millions of people that helping others, participating and expressing empathy through deeds are key to personal happiness.
Thank you to your wonderful publishing house and to all of your staff for helping to realize the foundation's projects by inviting your readers to participate. Thank you for supporting our campaigns and participating in many projects. It is a great honor for us because it proves that our activities are truly considered worthwhile.
We wish you only happy stories, interesting projects and individuals and business partners that will make your organization the very best!
Faina Zakharova
President, Lifeline Charitable Foundation