Cosmopolitan in February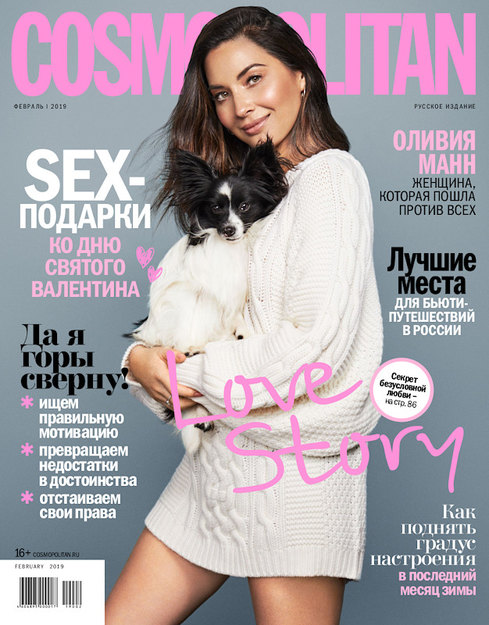 The February issue of Cosmopolitan is devoted to love: towards men, those around you, and of course, yourself. Olivia Munn graces the cover. The actress, who appears in a photo session with a dog from an animal shelter, calls on women not to let themselves feel offended and to help those who need support.
In this issue:
"Don't really want to do it?": how to motivate yourself on important matters.
Influential women of the event industry discuss pressing questions.
New cosmetology products that are good for endless experimentation.
Consumer attitude. Who is right – you or the sales clerk?
Actor Matthew McConaughey talks about his latest role and offers advice for beginning actors.
Google Russia head Yulia Solovyova on women in leadership roles, workaholism, and goals for the future.
Readers will also learn about people who save animals, the right way to deal with social networks, and the best destinations in Russia for your health.
The issue is already on sale.