Popular Mechanics in January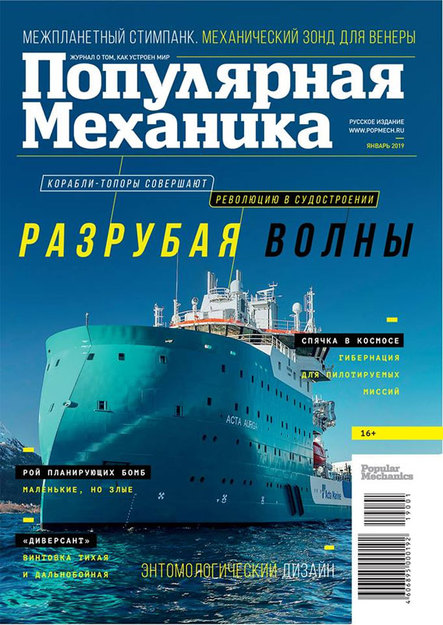 The January issue of Popular Mechanics features a story about the "Russian Space X" – the S7 Space company that bought the Sea Start floating cosmodrome last year.
Also in this issue:
Cutting through the waves: why shipbuilders are again using the inverse prow – like those of the ancient dragon ships.
Report from Iceland: a PM correspondent met with search and rescue workers in the northern country.
Mechanics for the duration: the AREE rover will make use of old school technologies study the surface of Venus.
Hibernation in space: would it really be possible to fall asleep on Earth and wake up during the approach to Mars?
A test drive of the Nissan GT-R, the world's first production car with two overhead camshafts.
The "Diversant" DVL-10 M1 – possibly the world's best rifle for elite special forces.