Cosmopolitan Beauty Turned 15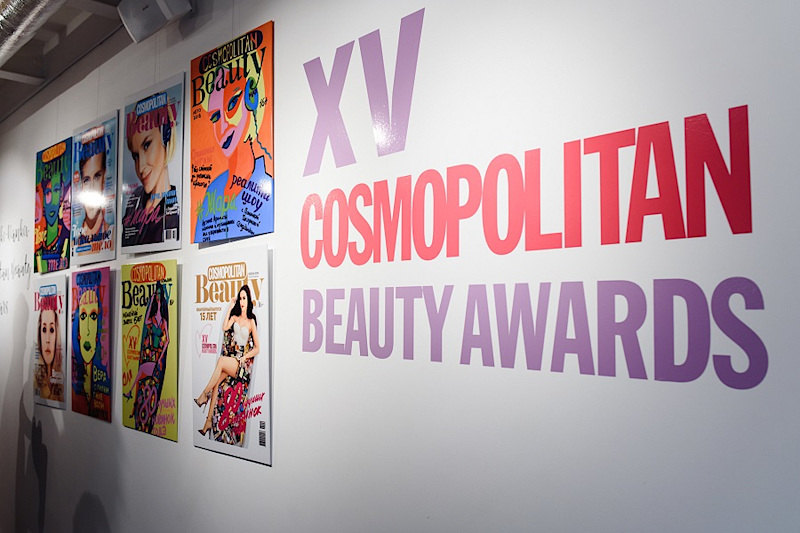 Both Cosmopolitan Beauty magazine and the Cosmopolitan Beauty Awards turned 15 this year. To mark the occasion, the magazine hosted an exhibition and cocktail party at the Exposed art space.

In what has become an annual tradition, students and graduates of the British Higher School of Art and Design created 70 art objects based on products that received Cosmopolitan Beauty Awards in 2018 especially for the event. The two-story art space was filled with installations, pictures, collages, and sculptures themed to the event.

Cosmopolitan Beauty Editor-in-Chief Yulia Lapshina opened the evening by telling guests about the magazine's achievements and its plans for the future. Next, artist Max Goshko-Dankov presented artistic variations of Cosmopolitan Beauty covers. The same works were on display in the gallery.

A musical duet consisting of marimba player and composer Lev Slepner and DJ Vanya-Vega played for the guests throughout the evening.

Guests could also apply artistic makeup to their lips in a special corner staffed by the Smashbox brand that appears exclusively in the Rive Gauche cosmetics and perfume store chain. The Khleb nasuschny (Daily Bread) café and bakery chain and the Kalinov rodnik (Kalinov Spring) artesian water brand also served as partners to the event.

Beauty industry representatives, the magazine's business partners, and celebrities attended the cocktail party. They included Klava Koka, Dana Sokolova, Maria Tsigal, Snezhana Yanchenko, Lyudmila Chebotina, Natali Nevedrova, Vlad Verenich, Sergey Khalus and others.