Cosmopolitan Presented Best Singer Honors at Ru.TV Awards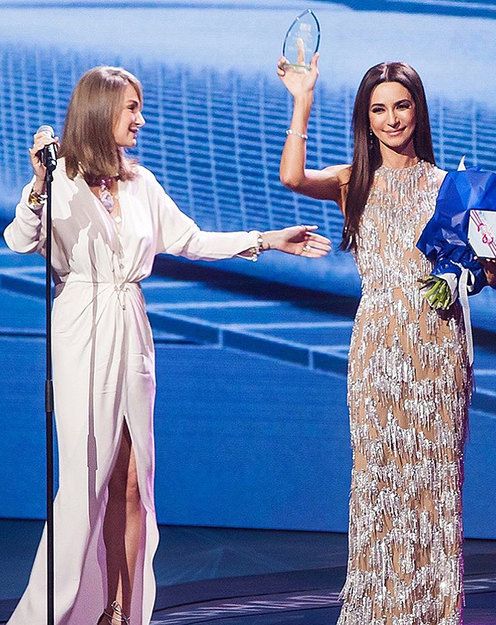 Cosmopolitan magazine took part in the Ru.TV channel's Eighth Russian Music Awards. The ceremony – that presented awards in 18 different categories – took place at the Crocus City Hall in Moscow on May 26.
Cosmopolitan magazine Editor-in-Chief Aliona Peneva was an honored guest on the red carpet and gave an interview in which she spoke about the Cosmo Shop project and the new issue that features actress Ravshana Kurkova on the cover.
As part of the ceremony, Ms. Peneva presented the special Cosmopolitan's Choice prize to Zara – whom Cosmo.ru users had chosen as their favorite singer during the previous month of online voting.
The awards ceremony aired live on Ru.TV and Russian Radio.