Independent Media Magazines Goes Digital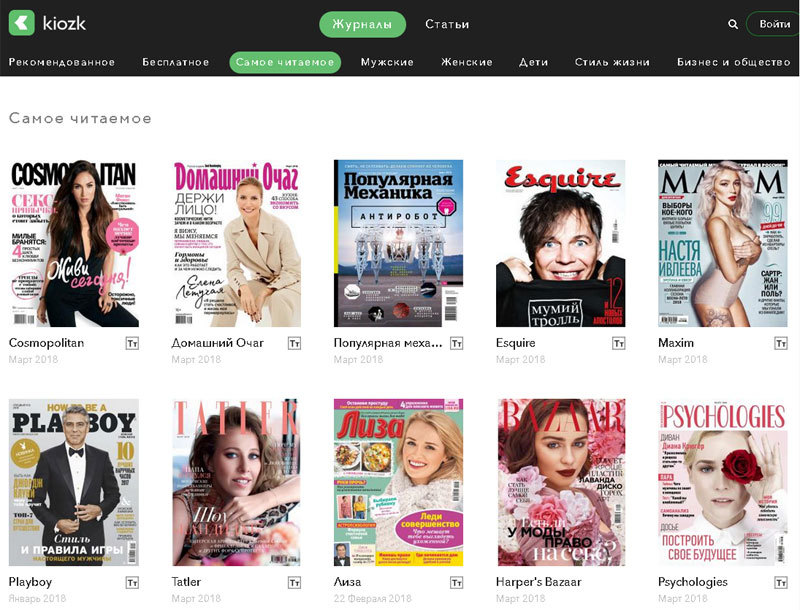 Now you can read Independent Media (IM) magazines not only in print, but also in electronic form. Recent and archival issues or even individual articles are accessible on the site kiozk.ru.
The electronic version of IM magazines are among the most popular on kiozk.ru. The Top Four are Cosmopolitan, Domashny Ochag, Popular Mechanics, and Esquire, and Harper's Bazaar is among the Top Ten.
Subscribe to kiozk.ru to gain access to the magazines on your computer and in Android, iPhone and iPad formats.