Cosmopolitan and Domashny Ochag – Russians' Favorite Magazines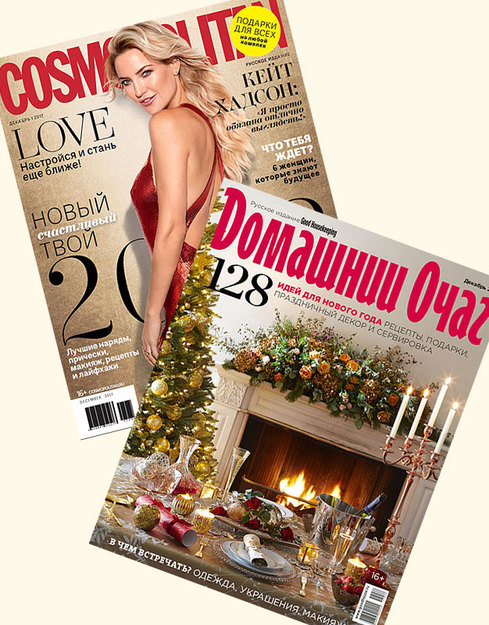 Cosmopolitan and Domashny Ochag magazines were among to top 10 favorite magazines among Russians in 2017, according to the Russians' Favorite Brands survey by Online Market Intelligence.
Cosmopolitan has remained at No. 1 for many years, while Domashny Ochag has appeared among the Top 10 more than once.
Both magazines have been published in Russia for more than 20 years. Cosmopolitan first appeared in 1994 and Domashny Ochag in 1996, and both have enjoyed the love and loyalty of millions of readers. Both brands now operate beyond print, including websites, digital versions, and prestigious eponymous awards as part of their portfolios. The publications regularly hold numerous events for readers and have a long history of cooperation with prominent brands.