Fall Sales with Cosmopolitan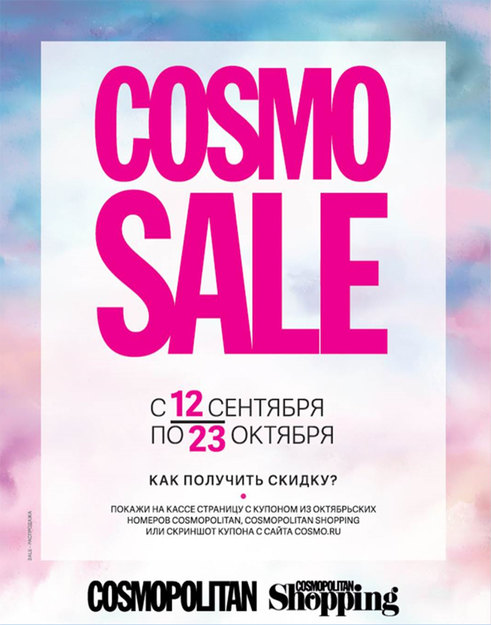 Cosmopolitan is giving its readers the chance to renew their fall wardrobes at a discount.
For its Cosmo Sale promotion, the magazine is giving readers the chance to save up to 50% on purchases made between September 12 and October 23 at clothing, cosmetics, and accessories stores across Russia.
To get the discount, shoppers must show the cashier a coupon with the logo of the relevant brand or enter a promo code from the coupon when making a purchase online.
Readers will find the coupons and a list of the participating stories in the October issues of Cosmopolitan and Cosmopolitan Shopping, as well as on the promo page of the Cosmo.ru website.