Ekaterina Velikina Wins Media Manager of Russia Award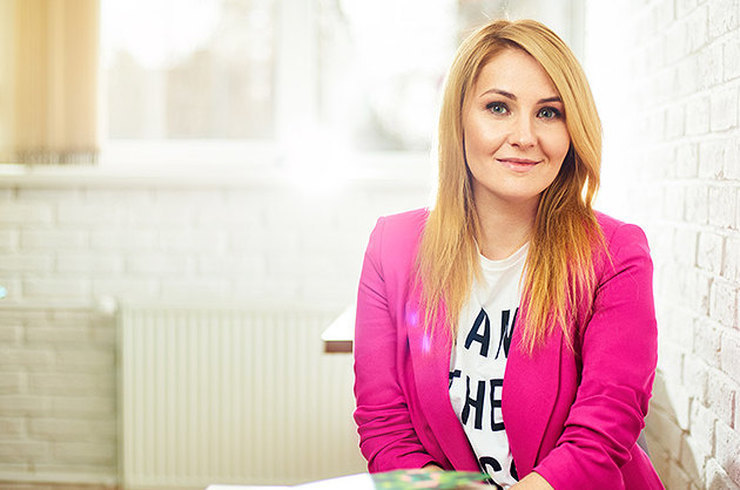 Ekaterina Velikina, Cosmo.ru and Graziamagazine.ru editor-in-chief, was named Media Manager of Russia for 2017 in the Online Media category. She was honored for achieving "a breakthrough in audience size and for raising Cosmo.ru to the leading position among women's Internet publications in Russia."
Ms Velikina has headed the Cosmo.ru site since July 2015. Under her leadership, its audience grew from 2 million to 10.5 million unique users in two years and became the most cited resource among women's Internet publications, according to Medialogy. The number of advertisers on the site increased 11 times, generating 291% more revenue.
Ekaterina Velikina, Editor-in-Chief of the Cosmo.ru and Graziamagazine.ru sites:
"For me, the Media Manager of Russia award is not so much a personal achievement as it is recognition of the merits of our entire team. Cosmo is a collective of like-minded and talented people with an endless love for their work. We set a very high bar and have no intention of surrendering our position," Ms Velikina said.
"I am very glad that Ekaterina received this award because the results speak for themselves. I joined the Independent Media team recently, and the incredible dynamic of the Cosmo.ru audience was the first thing that struck me. In my professional experience in different media, this is one of the most vivid examples of a meteoric rise in a very short time. This is an example of outstanding professional work by editors under the guidance of a very competent chief editor who understands her product and her audience. We can learn a lot from them," Independent Media CEO Maria Komarova said.
"With great pleasure we congratulate Cosmo.ru on its well-deserved award. We are pleased that this site offers our products a strong (and rapidly growing!) female audience. We highly appreciate the contribution this resource makes in raising our target audience's awareness of new Lancôme products. We are confident that Cosmo.ru is a guarantee of success," the Lancôme brand team said.
"I am very pleased to join the numerous and truly well-deserved congratulations! We celebrate the impressive results of the Cosmo.ru team with great pleasure and are happy to be part of this success. Keep it up!" Coty Luxury marketing director Elena Milenbach said.
The Media Manager of Russia award recognizes top managers in the media, advertising, and PR industries for their professionalism and outstanding achievements in the media business. More than 90 top managers were nominated in this year's competition. The winners were announced on July 6.