Popular Mechanics in June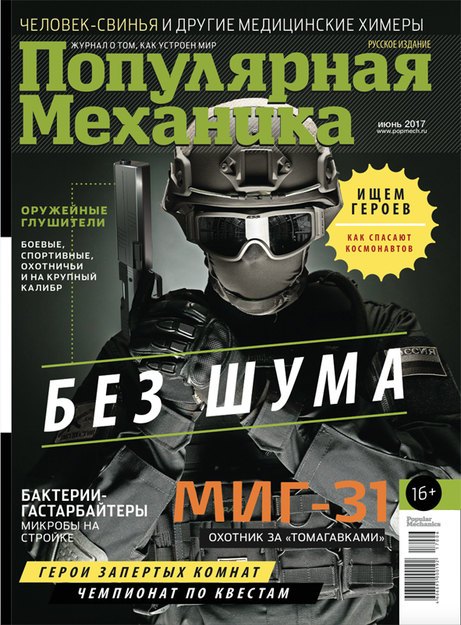 In the June issue of Popular Mechanics, the article "The Forces of Salvation" looks at how astronauts return from orbit. Today, like half a century ago, it involves considerable risk.
Also in this issue: how to instill in children a love for the creative process, a review of weapon silencers, the workings of the game "World of Warships," "An Airplane for Senior Citizens" – the story of the MiG-31, the rapid evolution of "reality quests," the human pig and other medical chimeras.
The magazine is available from 23 May.