Cosmopolitan Beauty Releases Spring Issue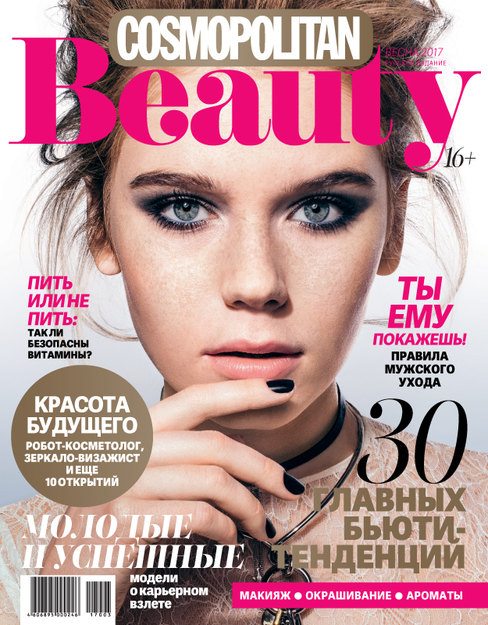 The new issue of Cosmopolitan Beauty includes a fascinating beauty guide that will make spring truly beautiful. The magazine brings together the most interesting trends of the season, everything you need to know about natural cosmetics, and the facts about multifunctional express products.
Also in this issue: a highlighting workshop for eyes of different shapes and a guide to the world of beauty 10 years from now.
In this issue:
Secrets of the Stars – Young top models explain how to have a successful career;
Trends of spring-summer 2017 – Hot make-up and hairstyles this season;
A Question of Technology – The latest types of coloring;
It's His Business – What men should know about self-care;
Upper Body – A workout for the arms and torso with singer Yulia Kolvachuk;
Genie in the Bottle – Vitamins: which ones, how many, and why take them;
This is My Birthmark – What you need to know about skin blemishes; and
A Man's View – Actor Maxim Matveev talks about female beauty and hyaluronic acid. 
The magazine went on sale March 1.