Cosmopolitan Shopping in March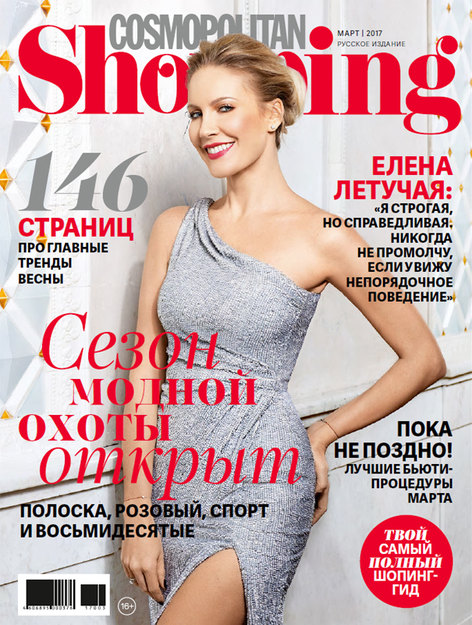 The March issue of Cosmopolitan Shopping magazine looks at the main trends of the spring season and the best beauty procedures available. Television presenter Elena Letuchaya graces the cover.
In this issue:
Shopping with actress Natalya Rudova;
Young Man of the Month: the women who prefer singer Oleg Miami;
With a Firm Hand: an interview with TV presenter Elena Letuchaya;
Young Woman of the Month: model and actress Suki Waterhouse;
Selection of the Month: the 10 best buys in March;
Workshop: turn a white blouse and a print skirt into a fashionable combo;
Before the Days Heat Up: procedures to do before summer;
The ideal makeup treatment in only 4 steps;
Quiz: facial cleansing products;
Trend Parade: spring fashion trends;
Timely Tips: a sure-fire way to update your wardrobe; and
Reset: a reader gets a makeover.
The issue went on sale February 21.