Cosmopolitan Shopping in December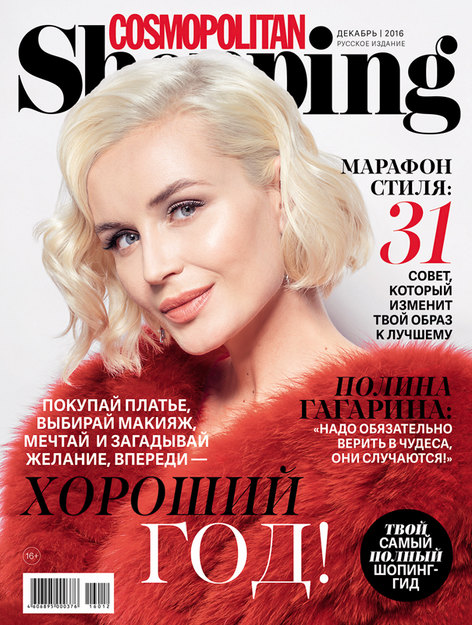 The December issue of Cosmopolitan Shopping magazine offers readers 31 tips on how to improve their image and explains how to celebrate the New Year. Singer Polina Gagarina appears on the cover.
In this issue:
One Hot Trio: the main trends of December;
Guy of the Month: what singer Natan thinks of women;
Five Must-Haves from singer Kristina Si;
Gal of the Month: Kate Middleton;
Marathon of Style: how to renew your life and wardrobe in 31 days;
How to wear striking furs;
What goes with yellow pants and a velvet tunic;
How to stay healthy in cold weather;
Makeup for New Year's parties;
Quiz: choose your eyeliner;
The 10 main purchases of December;
You Have Until Midnight: one reader's complete makeover.
The magazine went on sale November 22.