Colorful Booom with Cosmopolitan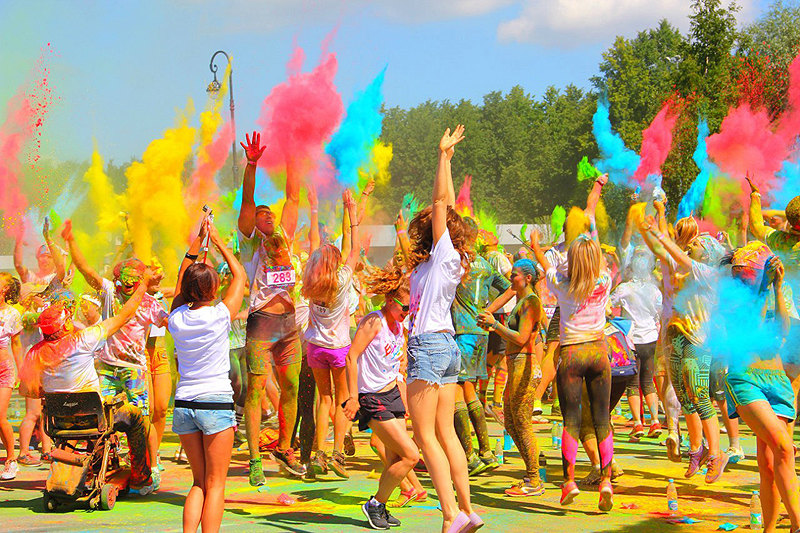 Cosmopolitan magazine served as general media partner to the Colorful Booom foot series of races in Nizhny Novgorod, Yekaterinburg, St. Petersburg and Moscow.
Participants ran a 5-kilometer route through four different zones, where they were showered with colorful dyes. At the finish line, the runners formed a flash mob and tossed powders of various tints into the air, creating a unique explosion of color. The event closed with colorful fireworks and dancing.
The most striking photographs from each race posted by participants on Instagram on with one of the following hashtags: #cosmoбегНН, #cosmoбегЕКБ, #cosmoбегСПБ, #cosmoбегМСК and #красочныйбум2016 were eligible for a special prize from Cosmopolitan.