Cosmopolitan Beauty Holds Hen Party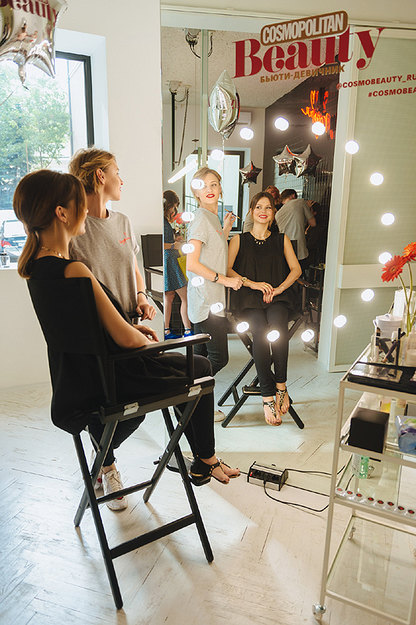 Cosmopolitan Beauty magazine invited guests to a girls-only beauty party at Krygina Studio on July 19.
The salon was decorated with flowers and balloons for the event, and it featured a photo installation by the Wedding People agency on its veranda. Mimes and many other surprises created a festive atmosphere at the party.
Guests were able to get their eyebrows, hair and makeup done by stylists at the party, as well as receive manicures. They also took part in a drawing for exclusive headwear by designer Lily Fisher. With the help of a beauty mail service, women could also send greeting cards with their personal wishes to friends and loved ones.
The I Like Wine restaurant provided the refreshments, which included Tibet melted glacier. Each guest received complimentary beauty products at the end of the event.