Cosmopolitan Playlist on Zvooq.com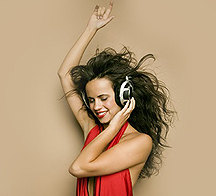 Cosmopolitan magazine has posted a playlist on the music streaming service Zvooq, collecting all of the favorite tracks fo the magazine's team in one place. Listeners will find radio hits and compositions that Cosmo staff members listen to every day.
The playlist is an outstanding mix of a wide variety of musical genres: pop, rock, R&B, and electronic music. It includes time-tested hits as well as lesser-known songs. Everyone can find something to suit his or her taste and feel like a member of the diverse Cosmo team.