Cosmopolitan in August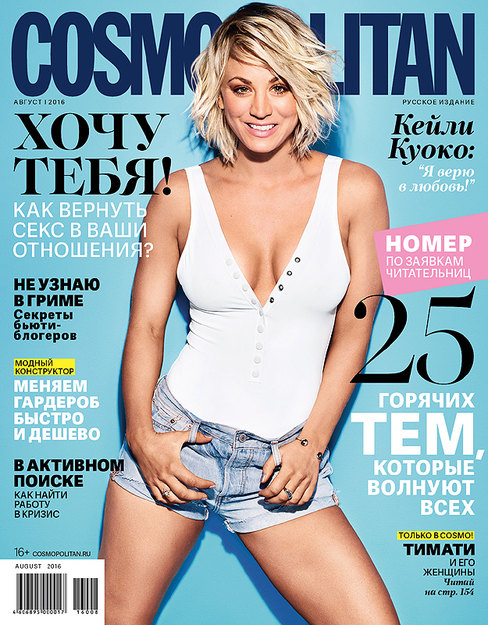 In the August issue of Cosmopolitan magazine, readers will find tips on how to find a job during crises and where and how to economically upgrade their wardrobes each season. The cover features actress Kaley Cuoco, who speaks about love, flirting and sexuality.
Also in this issue:
20 items for a fashionable and practical wardrobe;
How to enjoy the summer without damaging your skin;
Trendy "scenic" makeup: the pros and cons of applying it;
5 serious changes you can make to your life without harming your psyche;
Safari style – the hottest trend this summer;
Is there sex after marriage?
A romantic dinner with your man for only 500 rubles;
25 hot topics requested by readers.
The magazine went on sale July 12.