Popular Mechanics Holds Fire Show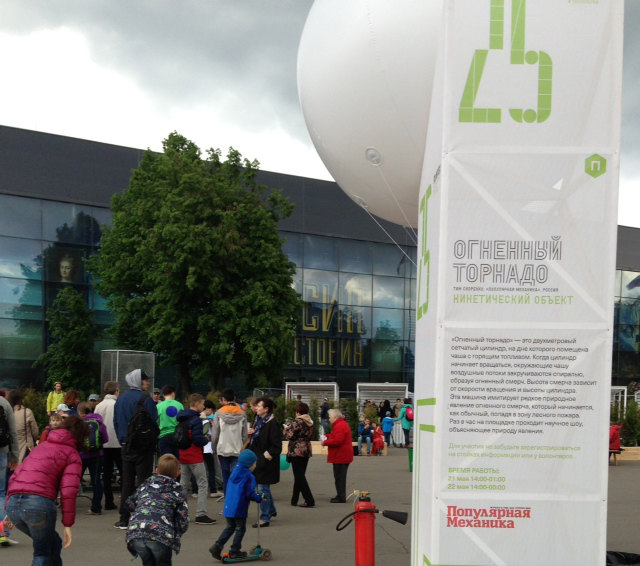 Popular Mechanics magazine held a Fire Tornado show last weekend as part of the Polytechnic Museum science festival at VDNKh in Moscow. The Fire Tornado is a two-meter-high mesh cylinder with a bowl of burning fuel at the bottom. As the cylinder starts to rotate, the airflow around the bowl creates a helical tornado of fire, whose height depends on the rotational speed and the height of the cylinder. 
Festival visitors were able purchase back issues of Popular Mechanics and pick up the June issue three days before its official release.
This is the third year that the Polytechnic Museum has held its annual festival of science, art and technology. The festival includes multimedia art, modern theater, new scientific experiments, public art, as well as events devoted to dialogue, education, games and children's themes.