Cosmopolitan Shopping in April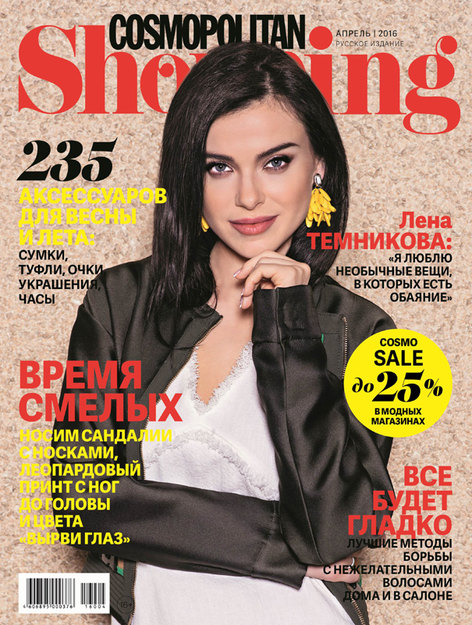 The April issue of Cosmopolitan Shopping magazine features fashion tips, expert recommendations and new ideas. The new season is a time for bold looks and the magazine's editors provide tips on how to incorporate the latest styles into your daily outfits. Readers will also find exclusive discount coupons in the special Cosmo Sale section.
In the new issue:
On the cover: Singer Elena Temnikova talks about her wardrobe and clothing preferences;
Selection of the Month: The Top 10 buys in April, the most stylish accessories for spring and summer, from handbags, shoes, jewelry and much more;
Girl of the Month: model and modern style icon Kendall Jenner;
Workshop: A stylish combination of shorts with sequins and a top with waves;
Fashion Q&A: Men in show business share their opinions on women's accessories;
Shopping with a Star: Singer Keti Topuria, who is not afraid to experiment with her choice of clothes;
Beauty Theme: How to recreate the most fashionable hairstyles of the season.
For the new Reset column, readers are invited to model the latest looks with the help of the magazine's stylists. To apply, readers should send a photo and description of themselves to shopping_readers@cosmo.ru.
Readers can also upload photos with the month's theme to Instagram with the hashtag #cosmoshopping. Next month's theme is "Clothing of Multi-Colored Leather," and the best entries will be published in the magazine.
The new issue went on sale March 22.