Cosmopolitan Shopping in March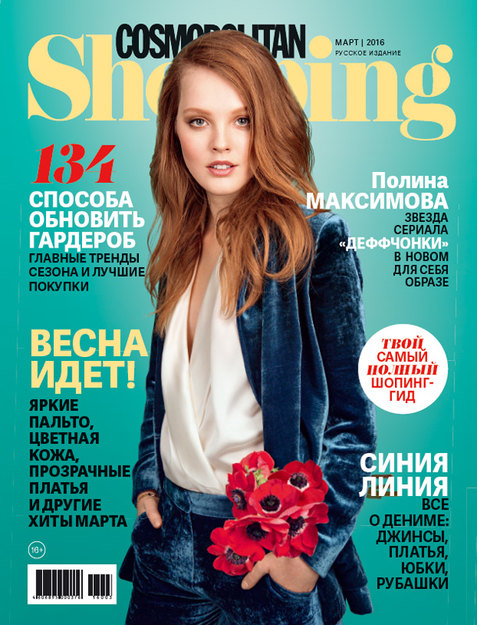 In the March issue of Cosmopolitan Shopping, readers will find 134 ways to update their wardrobes – along with the main trends of the season, the best purchases and everything they need to create a stylish look, find inspiration and maintain an excellent mood.
Also in this issue:
An interview with actress Polina Maximova and a photo shoot with her new look;
Video bloggers and Russian YouTube stars on the biggest spring purchases;
The top 8 items and trends of the season that could make you an Instagram star;
Singer Polina Gagarina talks about her new creative project and shares her beauty secrets and style rules;
Spring beauty trends: a collection of this season's outfits that look good on or off the catwalk;
A guide to denim: everything from jeans to accessories;
Shopping with a Star column featuring singer and young mom Victoria Dayneko;
Travel: Northern Italy – a new travel route through the mountains in summer.
Cosmopolitan Shopping is also inviting readers to be featured in the new Reset column to model the latest looks with the help of the magazine's stylists. To apply, readers should send a photo and description of themselves to shopping_readers@cosmo.ru. Readers can also upload photos with the month's theme to Instagram using the hashtag #cosmoshopping. Next month's theme is "Clothes from colored leather." The best entries will be published in the magazine.
The magazine went on sale February 23.